Ecommerce development is a powerful way to grow your business. There's simply no better way to reach more customers than through online sales. But it's not as simple as just creating an online store and hoping people will come. You need a strategy that will help you build and market your ecommerce store so that it stands out from the competition, while also generating revenue quickly.
Ecommerce is the fastest growing retail channel in the world, and it's only going to get bigger. The Internet has made selling your own products online easier than ever before, but there are still many pitfalls that you need to avoid if you want to succeed. But with the best eCommerce development company by your side, you'll be able to avoid these common mistakes and create a successful online business.
In this post, we'll show you how to create an ecommerce development strategy that will help you grow your business. We'll also share some tips on how to sell your own digital products online a great way to make money while providing value!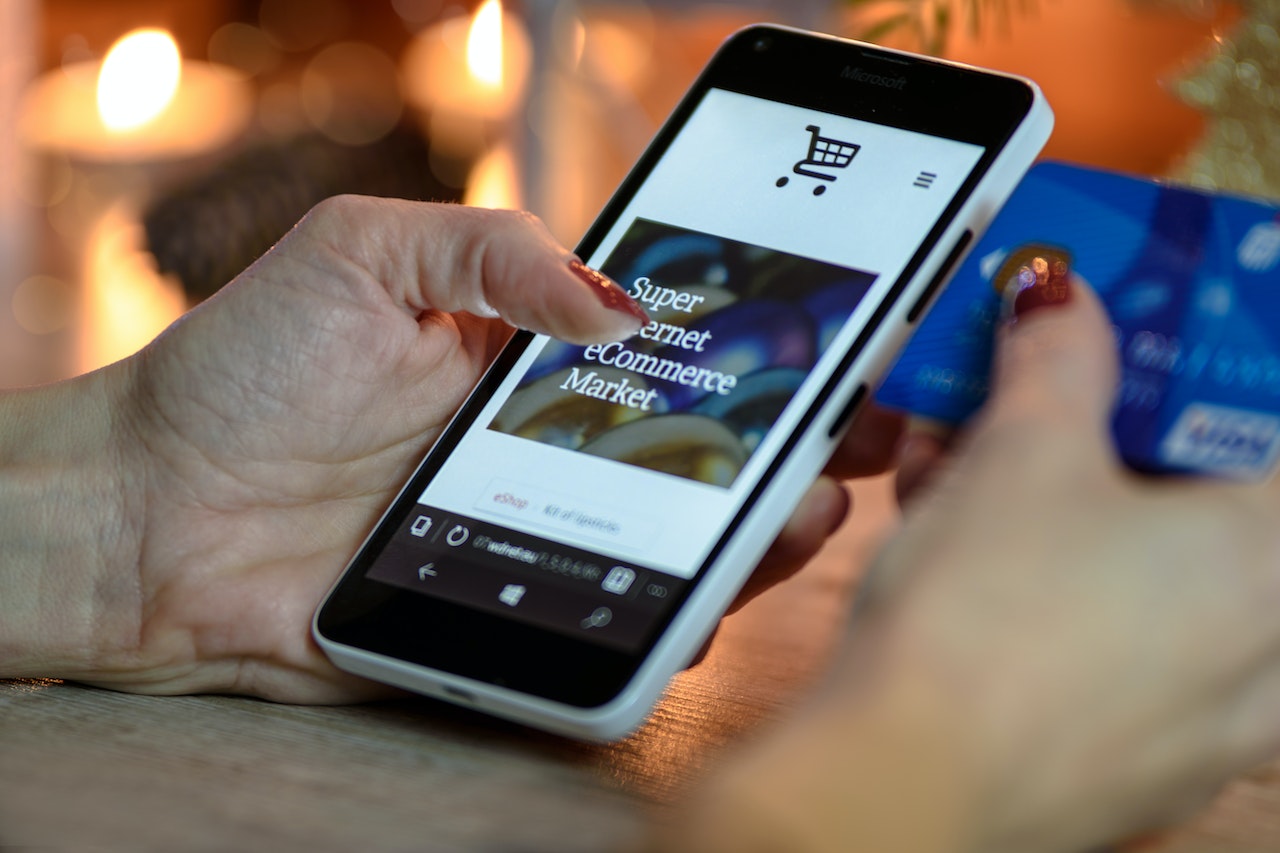 Choose your product niche
The first step in creating an ecommerce development strategy is to choose your niche. You should choose a product that's not only in demand, but also one that you can sell easily.
You should also choose a product that you have some knowledge of. If you don't know anything about shoes, for example, it might be hard to sell them online. You can still market other products to people who don't have any experience with them. Just make sure that you take the time to learn about your niche before jumping in!
Choosing your product niche is important because it can help you find success in the future. When you know what your niche is, it's easier to create content around it and market yourself as an expert.
Grow your following
Once you have a product, it's time to start growing your following. You can do this by creating content that is related to your niche and publishing it online. When people see your content, they will be more likely to visit your website and buy from you.
Another way to grow your following is by using social media. You can create a Facebook page or Twitter account and use it to promote your products. You should also create an Instagram account so that you can post pictures of your products and tag them with relevant hashtags. This will help people find you when they search for those hashtags.
You should also start a blog. This will give you an additional place to post content, and it will help you establish yourself as an expert in your niche. When people see that you're an expert, they'll be more likely to buy from you because they know that what you're selling is quality.
You should also start a newsletter. This is a great way to get people's contact information and stay in touch with them. You can use this list for your own marketing purposes or sell it off to another company that wants access to your niche's audience.
You should also start a podcast. This is a great way to get your message out there and build an audience. You can talk about the latest news in your niche, interview other experts and influencers, or just talk about whatever you want!
Your goal should be to build an audience of people who are interested in your niche. If you do this, then your business will have a steady stream of customers.
Determine what to create
Once you have a list of ideas for content, it's time to decide what to actually create. You don't want to create too much content at once; this will make it difficult for people to find what they need. Instead, focus on creating one piece of content per week at first. Then adjust your schedule based on how well it performs in terms of traffic and engagement levels.
The best way to find out what content people want is by talking with them. And the easiest way to do this is through in-person networking events. You can also use tools like SurveyMonkey or Google Forms to create surveys and get feedback from your audience.
When you're ready to create your first piece of content, make sure it aligns with what your audience needs. If they're looking for a specific solution, provide that first. Then gradually expand into other areas related to your business over time.
The most important thing to keep in mind is that you should never give up. Content marketing is a continuous process, and there's always room for improvement. Keep learning from your mistakes and improving your strategy over time so you can deliver valuable content to your audience.
Make it happen
Once you are done with the content creation, you need to make it happen. The best way to do this is by creating a plan and executing it with consistency. You should also consider hiring an editor or team of editors to ensure that every piece of content is well-written and error-free. Finally, promote your content as much as possible so people can find it easily online.
Once you've created and promoted your content, it's time to measure its effectiveness. This will help you make even more improvements in the future.
Measure the performance of your content by tracking how many people are viewing it, sharing it on social media, commenting on it, and linking to it. You should also measure how much time people spent reading each piece of content as well as their overall sentiment about what they read. This will help you determine which topics are most important to your audience and whether you need to adjust what you're writing about.
Once you've gathered all of this data, use it to make improvements. You can gauge your content's effectiveness by comparing it to similar pieces of content from other companies in your industry. If you're doing a good job at meeting the needs of your customers and providing them with helpful information, then people will share what you write.
Finding the right fulfillment partner
When it comes to fulfillment, there are two main options: you can either do it yourself or outsource it. If you're a small business with limited resources and capital, then doing it yourself may be the best option. However, if you already have a lot of other things on your plate and don't have time to manage a fulfillment team, then outsourcing is likely your best bet.
The best way to find a fulfillment partner is to ask around. Talk with other entrepreneurs in your industry and see if they have any recommendations for fulfillment partners. If you can't find anyone locally, then do some research online by searching for "fulfillment partner + your city name."
You should also make sure you're comparing apples to apples when looking at different fulfillment companies. They all offer different services and prices, so it's important to understand exactly what each one of them offers before making a decision.
Final Takeaways
If you have an eye for detail, a way with words, a knack for numbers, and a genuine interest in learning how to start a new business in less time with less money than ever before, then E-commerce is definitely the right place for you. Don't wait any longer to start your new exciting journey as an E-commerce entrepreneur dabbling into opportunities that were not available two decades ago.
As you can see, there are many ways of going about things to help you achieve your Ecommerce Development Strategy. Craft an engaging story and look out for opportunities that will boost your sales with solid affiliate marketing and social media strategies. Things will go more smoothly if you keep your online store simple and do not forget to take advantage of any special offers. Have fun as you are on your way to making an income selling your own digital products.