If you are an employer, please pull your chair a little bit closer. We have some interesting things you should know about how to create a happy workplace.
The Development Academy did a research on key drivers to employee happiness or satisfaction and came up with some pretty interesting findings.
The researchers talked to 500 employees in many sectors. It is interesting to note that 79% of employees are happy in their roles. 5% may not be very happy, but they're not looking to switch jobs.
But, don't breathe a sigh of relief just yet. 1 out of 6 employees is looking for alternative jobs.
So what are the key drivers that determine happiness or lack of satisfaction? 69% were unhappy because they felt the company does not value them. 73% felt that a strong team spirit is a significant factor in job satisfaction.
The company, and indeed the HR department has a major role to play in creating the right environment. It is so much more than providing the right infrastructure or office tools. There is a need to ensure the emotional, mental, and physical well-being of employees.
The managers must have an open ear and eye to any issues that could rock the boat. And, good communication is a must.
But, think about the typical organization. There are so many things that go on every single day. Some critical areas may slip through the cracks, resulting in a poor work environment.
That is why forward-facing companies invest in the best employee engagement software. We will share with you some of our top picks.
Employee feedback is one of the best ways to achieve engagement. No employee wants to feel like their only contribution to the company is through work.
They want to know that the company listens to their feedback and insights. It is also a chance for them to air any grievances they may have. It is not uncommon to find suggestion boxes in some offices. Others may use intranet facilities.
The creators of Waggl found an interactive, fun way to get staff feedback. It uses questions and answers in a game-like, intuitive, dialogue-centric framework. Participants find it easy to respond to such, resulting in higher engagement.
HR can share the results in creative ways. They can, for example, ask the staff to vote on specific responses. It allows for critical thinking, collective action, and better listening.
Pricing
As per the website, pricing depends on the number of employees and the features you use. There is also a custom plan option if you so desire.
Slack has gained popularity as a collaboration platform. After the Coronavirus pandemic outbreak, remote working became the order of the day. But, many companies did not have the infrastructure in place to support the shift.
Platforms like Slack provided a cost-effective way to manage teams. It doesn't even matter where they are. This makes it ideal for managing remote teams.
And that's not all, the platform allows for open communication. It goes a long way in fostering a culture of inclusivity. There are some fantastic integrations on Slack. One of them is TINYpulse, with the cheer-for-peers feature. Teammates can celebrate each other's accomplishments, even while working on the digital space.
The platform also has the Pulse checks surveys. These measure stress levels, office culture, feelings around workloads, and so on. Others are employee experience by Qualtrics and Culture Amp, to measure motivation.
Do you want to access Slack on your handheld device? If yes, the slack widget android is the answer for you.
Pricing
There are free and paid-up options depending on your needs. The Pro subscription plan starts at $6.67 per user per person with annual billings. The business plan comes in at $12.50 per user per person. There is also the option of Enterprise for customized pricing.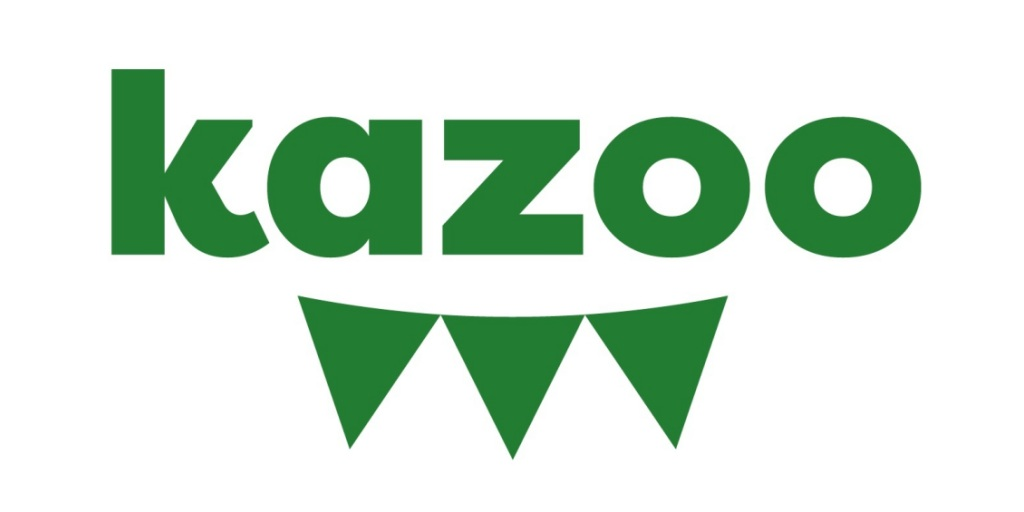 Performance management can be tough to handle. It can lead to bad feelings if HR does not handle it well. If you have ever had a job, you know how scary appraisals can be.
A bad report can lead to a loss of motivation. The more it happens, it can result in indifference. It tends to happen especially if you do not agree with the appraiser.
Kazoo is a performance management software with some fantastic features. It helps set objectives and key results (OKRs). Every team member knows what the company requires of them. With clarity, it becomes easy to work together to achieve them.
It also has rewards and recognition systems. They are excellent for motivating and appreciating hard-working staff members.
The tool is also fantastic for open communication between managers and employees. And, surveys and feedback tools allow for better connection and growth in the company.
Pricing
Pricing ranges, depending on the subscription package you go for. These are Growth, Standard, and Enterprise.
The standard package costs $4.25 per employee per month. It is ideal for up to 250 employees. Growth is $5 per month, while enterprise allows for custom pricing.
Vantage Circle uses SaaS solutions and AI technologies to improve employee engagement. Some of the features include reward systems and on-spot recognition.
The platform has a centralized dashboard. Managers access real-time and easy tracking of employee behavior, trends, and engagements. Deep analytics provide data-driven insights for better decision-making.
Vantage Circle combines critical factors like appreciation, incentivization, and reinforcement for better employee recognition.
Companies with many employees will enjoy peer-to-peer and cross-channel integrations. Multi-device accessibility and remote working capabilities further improve its functionality.
Pricing
Vantage Circle offers flexible pricing depending on your needs. You can request a quote by logging onto the website. Do sign up for the free demo, to see if the software is ideal for your company.
Small and medium-sized businesses can't struggle with employee engagement? After all, they do not have tens of thousands to manage, right? Well, that would not be further from the truth. If anything, they may struggle a bit more.
More often than not, management pushes the bottom line to achieve growth. Employees have to work a little bit harder to bring the company vision to life.
Stressful working conditions and crazy workloads can lead to unhappy staff members. The desire to shine can kill the team spirit which is so critical for a happy work environment.
Bamboo HR can help management not lose focus on the most important resource in the company. Of course, we are talking about the employees. Not only is it a fantastic software for collecting, analyzing, and maintaining data.
But, management will get insights on issues the employees could be facing. It allows those in charge to take proactive steps to correct such. And, HR can use the tool to hire the right talent.
Pricing
You will need to contact the site for a free price quote.
Final Thoughts
Do you know why companies like Google rank highly in the best companies to work for? Well, they spend a lot of resources on ensuring their employees are happy. They don't cut corners when it comes to motivating staff.
Yes, we are talking about gourmet meals, laundry services, and even haircuts. And let's not forget the super creative workstations. And, that's not all, they have programs to support groups like working mums and the transgender.
The employees refer to the work environment as inclusive and safe. The results are clear to see in the productivity. It is no wonder that Google is one of the most profitable organizations.
We realize not all companies can afford what Google has done for its employees. But, engagement software provides a wonderful starting point. We have looked at 4 of the best.
But, there are tons more in the market. Do take time to do a little more research and read customer reports as well. Testimonials from happy employers can be a fantastic guide.
And, the discussion around cost should not come up. Some are free. Even those that have paid packages are not that expensive.
Look at it this way, if spending $4 will assure you ROI running into thousands, isn't it a worthwhile investment?
We will leave you with this little insight if you need more convincing. Type in 'how much does it cost to hire and onboard a new employee.'
If you are reading top sites like Investopedia, you see it comes to over $4,000 per person. Now, put a value on the stress of getting the individual settled and productive. You get our point.