One of the best ways to attract new clients and customers is to create a video for your business. Videos are easy to share, so you can spread the word about your company or product in an instant. Plus, videos are more memorable than any other type of content on the web because they use emotional triggers that make us want more! By using these tactics with your own videos you'll be able to create better marketing materials that get noticed by potential customers and increase your online sales!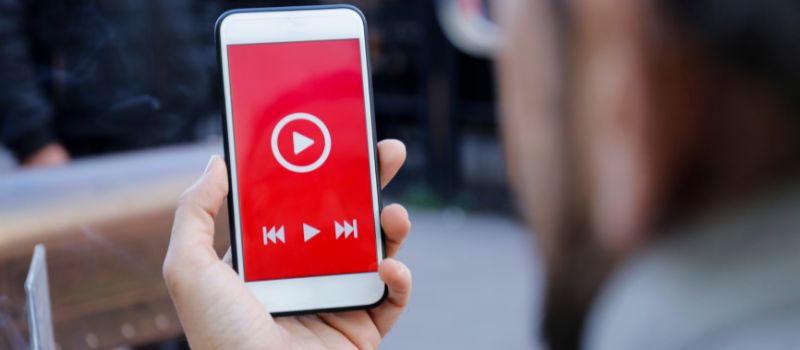 Why Videos Are Great in Increasing Sales
There are a lot of benefits to using videos to market your business. Here are just a few of the ways in which they can help you grow:
When you create a video, it's like having an ongoing conversation with your customers. You can share tips and advice, answer questions or concerns that people have about your business or industry, and even show them how to use your product or service in real time!
Videos are easy to share
You can post them on social media, embed them on your website, or even send out an email with a link to your video. And when people share it, they'll be promoting you right along with it!
You get more views than any other type of content online
Videos get shared more often because they're hard to ignore; they grab people's attention and hold it longer than any other type of content on the web.
It showcases your product or service
When you use a video to tell your story, you're showing off your product or service in action. People can see how it works and what it looks like, which helps them decide whether they want to buy from you or not. It's an effective way to get people interested in what you have to say.
SEO benefits
Videos rank higher in search results than any other type of content. You can use video to help boost your rankings, which will help you connect with more people who are looking for what you have to offer.
You can reach wider audiences
The Internet is a global marketplace, and you can use video to reach people all over the world. If you have products that are popular in other countries, or if you're trying to sell something that won't work as well in certain areas, then videos can help you reach those people.
Videos improve conversion rates
The statistics are pretty clear on this one: People who watch videos on a website are more likely to buy what you're selling. If you want to increase conversions, then video is an excellent way to do so.
Improve customer retention
One of the most important goals of any business is to keep customers happy. The more they like your company, the more likely they are to buy from you again in the future. Video can help with this by showing people what life is like when they use your products or services.
Boost brand awareness
Video is an effective way to boost brand awareness. If you create videos that people like and share with their friends, then your brand will get more exposure. This can help you reach new customers and increase sales in the long run.
Best Types Of Videos
For Your Brand To make the most of your video marketing efforts, it's important to know what types of videos are best for your brand. The following list has a few examples:
Explainer Videos
An explainer video is one that explains what your company does in an entertaining way. This type of video can be used to help people understand how your product works and why they should buy it. It's a great way to introduce new products and services, or explain how your existing ones work.
Case Study Videos
A case study video is one that shows the results of working with your product or service in real life. This type of video can help potential customers see how others have used your product to benefit their businesses and lives.
Customer Testimonial Videos
A customer testimonial video is one that shows current customers discussing their experiences with your product or service. This type of video can help potential customers feel more confident about purchasing your product or service because they'll have a greater understanding of what it can do for them.
How-to Videos
How-to video is one that shows people how to use your product or service. This type of video can help potential customers understand how your product is supposed to be used and why it's beneficial.
Animated explainer videos
An animated explainer video is a short, fun and engaging video that explains what your product or service does. Animated explainer videos are especially helpful for explaining complex concepts because they can use humor and creativity to make them easier to understand.
Behind-the-scenes
A behind-the-scenes video is one that shows people what it's like to work with you and your team. A behind-the-scenes video can help people feel like they're getting to know you and your business better, which can lead them to trust you more. This type of video is especially helpful if you have a service that requires a personal touch, such as wedding photography or consulting.
Influencer reviews
An influencer review video is one that showcases a person's opinion of your product or service. You can have an influencer review video made for you by working with someone who has a large following on social media, or you can film it yourself and post it on your own channel.
Conclusion
Videos help attract new customers, help your customers trust you and help them know what to expect when they get your product or service.
People are more likely to buy from a company that they trust, and video can help you build trust with your potential customers by showing them what your company is like. It also helps your customers trust you because it's easy for them to see the quality of your products or services before buying them, which makes them feel confident in their purchase decision.
If a customer sees a product online, they may worry about whether or not it will arrive damaged or if it will be as advertised when they receive it. By including videos in your website's product pages, you can show off the quality of each item so that customers know what they're getting when they buy from your store and this will increase sales!