Videography is a great passion for few creative brains who believe in motion pictures with sounds. Another group shot the videography just for timepass. Though they do it casually, their work quality is appreciated. What is the common between these two groups? Both have to put more effort while editing the Video they have shot with their 4k camera.
Why the extra effort?
Because of the file size of the original Video, claim an accurate functional video editing compressor. With the high-end technology, you can edit the extra, set the file size with the original picture quality to present the show in front of your audience.
Let me tell you what kind of problematic area you can face while editing the big 4k Video.
If you wish to compress large 4k Video, your PC and CPU must have hardware acceleration with the latest editing components. Still, you can experience the editing process is too slow as the file size is large.
Next comes the storage issue. When you store the uncompressed video, it will take more space in your system storage. In that case, you can opt for cloud storage, but you have to reduce the file size to fit into the cloud capacity.
If you manage the hard disc to store the uncompressed 4k Video, it will take more time than usual when you start uploading it on your social media profiles. The time consuming kills our patience, and we often ended up not uploading or leaving the page half uploading.
VideoProc is the saviour to fix such issues
Do not worry. Let me introduce you to technically advanced software that would answer all the problems that arise while compressing the large 4k video shot by you with a 4k camera.
VideoProc is a high-end video compressor software that lades with all the necessary qualities to edit, cut, split, resize, store, and upload the compressed 4k Video.
VideoProc technology enables editing, converting, resizing, and adjusting the large 4k/HDR videos, audios, and even DVDs with the fastest acceleration speed.
VideoProc software peaks Level-3 Hardware Acceleration entirely powered by Intel, AMD, and NVIDIA GPUs and delivers the high intense 4k/8k videos editing and transcoding with intact the original audio-visual effect.
VideoProc software and its integration
VideoProc, an ultimately accelerated with a high-end hardware-based video processor that compresses the 4k Video with minimum time and original quality. Shrinking in size allows the uploading process to smooth. Its auto detects GPU can instantly analyze NVIDIA/AMD GPU information and Hardware acceleration if your system runs with the proper operating system. With VideoProc, you can export video in high resolution and convert the video/audio codec, resolution, framerate, GOP, aspects ratio, etc.
The software supports windows 7/8/8.1, windows 10( 32-64 bit) versions.
How will VideoProc solve the issue of editing 4k video?
Let's check out how the software solves the issues of high-resolution editing video.
As VideoProc works with all the latest devices to bring out the best results, the software offers 6 ways to compress large 4k videos. We will unfold the resolution compress method to reduce 4k to 1080p or 2k resolution.
Let's begin!
If you wish to compress the sizeable 4k Video with VideoProc software, you must download the software and run the program on your PC. Click on the Video in the main UI to enter VideoProc- Video Window and click on the import button to import your Video. You will get a suggestion open Hardware Acceleration Engine for the high speed with unaltered quality.
It is the initial step you need to start the process. Below are the methods and procedures I will describe stepwise. Please follow to get the desired output.
Method: Reduce the resolution from 4k to 1080p/2k
When you reduce the resolution from 4k to 1080p or even in 2k, a slight quality degradation happens. But you cannot identify when you watch the video on a smartphone or smart tv. It is how VideoProc functions the compressing method. Let's check out the steps.
Step 1: After installing VideoProc in your system, click on Video to enter VideoProc- Video UI and import the video file.
Step 2: Select the output format and click on the Options button.
Step 3: Tap on the Resolution button and dropdown menu of the Resolution and select 1920×1080 or 2526×1080.
Step 4: Tap on the Run button to complete the process.
Rest the resizing and storage parts, and the software will do it automatically. You can follow the above-stated method to fix the resolution of the 4k Video to 1080p or even 2k and upload wherever you want.
The method is easy to use. You need to follow the software's already pre-programmed instruction, and a simple process boosts your creativity in a border way. You can do even better experiments with the VideoProc software.
A brief about VideoProc, a software with multi-functions
The best video compressor VideoProc has bunches of features that attract beginners or experienced in the videography industry. The software is loaded with the latest technology that simplifies the complex editing work and encourages your creative aspects. Let's see in what ways VideoProc functions.
Process HD/4K HDR videos from iPhone, GoPro, DJI, high-resolution cameras like DSLR or mirrorless, camcorder, etc. VideoProc would compress the videos shot by all these cameras and give you the best editing experience.
VideoProc functions as a high-speed media converter that converted video, audio, and DVD, etc., with easy access formula that even a beginner can operate with ease. The software transcodes all the complex codecs like H264 to H265 ( HEVC), GIF to MP4, MKV to iPhone, 3D to 2D, AVI to YouTube, enclosing from 370 input codecs and 420+output formats.
Built-in media downloader engine VideoProc software supports 1000+ video audio sites to download bulk videos and audios.
The software offers more than a video compressor. Its functional ability would amaze you. The software can record YouTube live shows for a repeated watch, and the tool also apprehends desktop/iOS screen for gameplay and tutorials.
With a quick note, let's see what kind of functions the software offers to boost your editing skills
Specialist in reducing 4k videos
Best compress for every occasion
Fastest compression speed
High-quality output
Weigh up output size
Numerous compression methods
The price plan of the VideoProc software
Let me share the impressive price range with you. All these facilities of compressing you can avail after paying the below price:
One year for one PC license, you need to pay: $29.95. You can get free updates for one year.
Lifetime license for one PC: $37.95. You can get free updates, limitless download, and full version access without pay extra bucks. The offer is for a limited time. So hurry up!
Family license for lifetime use for 2 to 5 PCs: $57.95. You can access from 5 PCs simultaneously with free updates with unlimited benefits. The family license package is worth having with such an incredible price range as you will get a fantastic gift from iPhone Manager. Grab the deal, and your videography skill will go high.
Another plan is you can install the software for free for any Windows and macOS. But the access will be limited, and the duration also for a short time.
You need to go to the website and click on the download option. Once you install VideoProc, follow the instructions, and your editing journey will be less time-consuming.
Conclusion
High-resolution videography required high-end engineering compressing process to cut, split and resize, and reduce the buffers, extra noise, extra images that do not fit with the resolution frame. VideoProc software is the perfect fit to compress your 4k video that retains the original quality and gives a significant breakthrough of your creative aspects. Whether you are a beginner or an experienced videographer, you can use the best editing software available in the industry that understands the compressing mechanism prominently.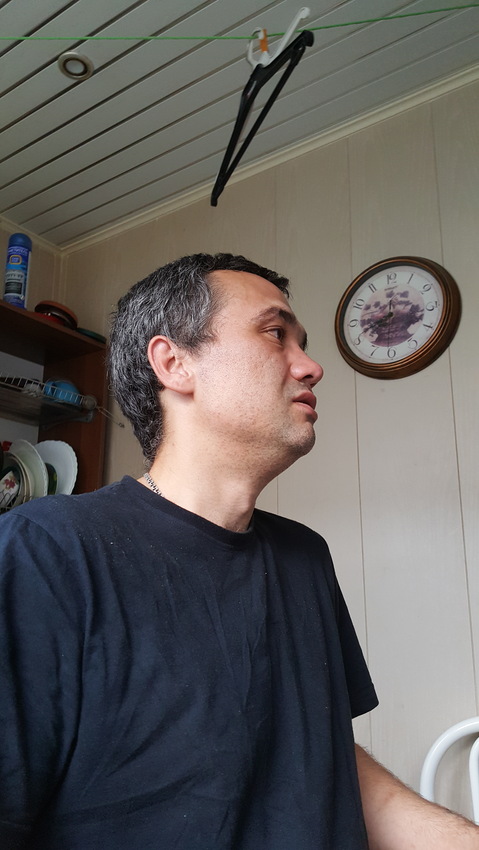 Hello there. My name is Stanislav and I live in USA St. Petersburg, FL. I am is a technical writer with a passion for writing on emerging technologies in the areas of mobile application development and IoT technology.
For years I have been looking for an online resource for naming great businesses software in my area. When I couldn't find one, I decided to create it myself. Here in this blog Cllax – Top of IT you will find recommendations of software providers, and entrepreneurs for any of your business and personal needs.
Have a browse and if you have any recommendations yourself, please feel free to contact me!
( cllaxllc@gmail.com or admin@cllax.com )