In this day and age, technology is of great importance in the wholesale distribution business and the growing concern of any business operation. With innovation of new strategies, marketing is getting tough in terms of competition forcing the participants to enrich their existing systems and continually improve them to fit in the competitive environment. In this regard, the use of wholesale distribution software comes in handy in helping distributors to maintain and increase their opportunities and consequently their profitability. But how does one choose the right for their business?
It is not easy to choose or even evaluate the perfect wholesale distribution software since features of the software differ from one manufacturer to another. In addition, as the technological knowledge improves, new innovations are being incorporated bringing in additional features and new improvements to develop the performance of the software. This can be confusing to a business person and it requires that you have all the required knowledge before purchasing one or involving an expert.
Nevertheless, there are five key features that you should look when choosing the wholesale distribution software:
1. Support of barcode scanning and RF systems
When choosing this software, make sure that it is supports the scanning of barcodes and the RF system including bins, storage types, locations and multiple zones. The software must also be capable of sorting and picking items by functions such as pick by area, by offer, cart and zone picking as well as RF-directed picking.
2. Capacity for detailed management of products
Proper management of inventory is the key element in the distribution function of an organization. In this regard, make sure that the software selected has the capacities to manage your products in details. This includes the capacity to support FIFO (First In, First Out) and LIFO rules of distributing inventory.
3. Support of the back-end and Ecommerce tasks
The wholesale distribution software is the one that supports the back-end and Ecommerce functions. Such software will allow the business to integrate its physical and online activities in one simple platform. The business can accept online supplies and at the same time display to the customers the level of inventory available.
4. Ability to integrate bookkeeping and funds management capacity
The software once purchased is expected to work in a system. Therefore, it should allow the business to assimilate the finances and records of the inventory side-by-side effectively. This involves the presence of accounting features which enable the distributors to manage the FIFO and LIFO methods in minimizing the costs and preparing budgets adequately.
5. Sophisticated planning capabilities
The chosen software should have sophisticated forecasting and planning capabilities which are essential in managing the inventory in the warehouse. The software should have the ability to predict when new stock should be ordered based on the sales trends of the business.
In a nutshell, choosing the most effective wholesale software for your business might not be easy. It is an exercise that requires the management to do a thorough research before choosing to purchase any particular software. However, the above tips can be helpful in ensure that the software chosen has all the minimum requirements.
Real-time inventory management, warehouse management, fulfillment, integrates with Quickbooks for Wholesalers. Track inventory across, Amazon, eBay, Wal-Mart..
CRM
Wholesale Inventory Management
Multichannel Sales
Sales & Order Management
B2B Portal
Purchasing & Supplier Management
Warehouse Management
Reporting
Shipping & Fulfillment
QuickBooks inventory management software integrated with QuickBooks to manage inventory, warehousing, purchasing & more.
Inventory control becomes simplified
No more manual inventory counts
No more spreadsheets tracking products
Lot and serial number tracking handled easily

Acumatica is the complete Cloud ERP solution for all your business management needs today and in the future.
Smart Connected Experiences
Growth Friendly Licensing
Flexible Scalable Platform
Responsive, Reliable Support
Exact's innovative cloud business software helps more than 400,000 SMEs and accountants manage their figures.
Order and inventory management and accounting in one
Optimum levels of stock. Efficient work processes
Delivery performance and increased order numbers
Higher customer satisfaction
Sanderson over 25 years' experience & a proven track record of manufacturing ERP software & multi-channel retail software solutions.
Improve efficiency
Reduce costs
Gain control
Support growth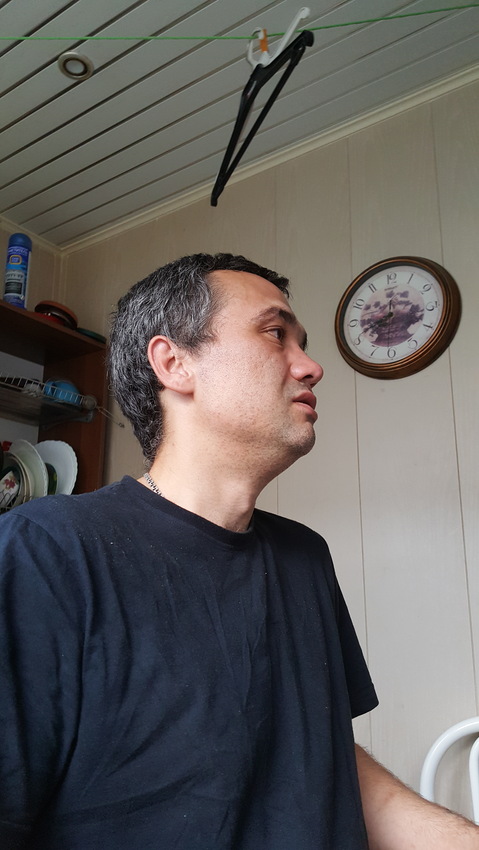 Hello there. My name is Stanislav and I live in USA St. Petersburg, FL. I am is a technical writer with a passion for writing on emerging technologies in the areas of mobile application development and IoT technology.
For years I have been looking for an online resource for naming great businesses software in my area. When I couldn't find one, I decided to create it myself. Here in this blog Cllax – Top of IT you will find recommendations of software providers, and entrepreneurs for any of your business and personal needs.
Have a browse and if you have any recommendations yourself, please feel free to contact me!
( cllaxllc@gmail.com or admin@cllax.com )