We actually devote more than a third of our time to work. We as individuals strive to achieve more and outperform ourselves every day.
We're constantly in a loop of brainstorming new ways, putting plans into action, and looking for new approaches and frameworks to make ourselves more efficient and our work more effective.
Today's workplace is competitive, and as such, we all must compete with each other for attention.
This continual conflict may negatively influence our productivity and health if we don't manage it well. We can get burned out at times; this lowers our morale and ambition.
To achieve better productivity levels, we use numerous applications daily for personal and professional convenience, from planning small activities like getting the daily food to big project planning at the company level.
However, juggling between several productivity apps may get annoying. After all, isn't technology designed to make life simpler? Undoubtedly, yes.
There are several free productivity tools available on the internet, and it might be challenging to decide which one to use. So, we put together a list of productivity tools that can help you get more out of your time.
You are at the right place if you're looking for applications that allow small companies to take payments, enhance productivity, or offer customer support.
We have covered the most helpful business productivity applications available on the market.
Here are the 21 best productivity tools for aiding you in streamlining your routine and keeping track of your progress.
Top 21 productivity tracking software for businesses in 2021
1. Todoist
Todoist is one of the excellent online productivity tools that lets you group items together and keep track of them. Consider it an advanced version of your standard to-do list.
The software may be used to communicate with others by sharing and assigning tasks and recording and organizing your own.
Major benefits:
Easy to add tasks via email
Calendar feeds
Delegate tasks
Get notifications and reminders
Price:
Free version
Pro: $3
Business: $5
2. Calendly
Calendly is a business-centric employee scheduling tool that allows its customers to schedule meetings and events without the hassle of negotiating. It links with Gmail, Google Calendar, iCalendar, Outlook, and iCloud to automate the whole process.
In this way, you may save a lot of time when arranging meetings while also allowing employees to submit their availability.
Major benefits:
Get a detailed analysis
Easy to schedule meetings
Integrations with other tools
Better booking flow
Price:
Basic: Free
Essentials: $10/seat/mo
Professional: $15/seat/mo
Teams: $20/seat/mo
3. Workstatus
Workstatus is an excellent productivity tracking software that records data from workers in the form of computer and smartphone usage.
This productivity monitoring tool uses this data to give insights into how well time is spent at work.
Being the best employee tracking software, WorkStatus also provides managers and workers with tools to help them achieve organizational goals, productivity goals, and deadlines.
Major benefits:
Manage the attendance of your employees
Get accurate and precise online time reports
Easy to track productivity using productivity calculator
Automate tracking with Geo clocks and GPS
Price:
Free Forever Package: ₹0
Starter Package: ₹366.07/user/month
Scale Package: ₹732.87/user/month
Enterprise Package: ₹1320.49/user/month
4. Hive
Hive is productivity software that allows workers to keep track of their to-do lists, save time on emails, communicate with coworkers in real-time, collaborate on papers, share files, and so on.
Tasks you complete on a project are also added to your to-do list, keeping you accountable and assisting you in prioritizing future activities.
Major benefits:
Easy integrations
Time management
Team collaboration
Project management
Price:
Hive Solo: $0 Free forever
Hive teams: $12
Hive enterprise: Contact sales
5. ProofHub
ProofHub is a popular productivity management software that makes time tracking easier. It allows you to plan, assign, track, and evaluate the progress of all of your tasks in one place.
The program allows you to view your weekly and monthly progress to ensure that all of your initiatives are progressing as planned.
Major benefits:
Creating time estimates
Exporting timesheets
Creating time reports
Adding timesheets
Price:
Ultimate Control: $99/month
Essential: $50/month
6. Everhour
Every hour is a productivity-boosting software program that allows employers to boost employee output and lessen pointless administrative chores.
Its online time tracking system enables staff to record labor hours for multiple projects from any location. It's ideal for Trello, Clickup, Asana, Jira, and Basecamp.
Major benefits:
Manage expenses
Task management
Visual planning
Easy time tracking
Price:
Cloud: ₹ 750.18/user/month
Server: Contact sales
7. Toggl
Toggl is employee monitoring software that lets you track how much time your employees spend on tasks throughout the day. It's simple to use and comes in both a web application and desktop software.
It enables you to tally how much time you spend on various items, allowing you to identify workflow bottlenecks.
Major benefits:
Calendar integrations
Background tracking
Auto tracker
One-click timers
Price:
Free version
Starter: $9
Premium: $18
Enterprise: Contact for pricing
8. HubStaff
Hubstaff is all-inclusive software that enables companies to monitor their employees' time and activity on a computer. It's an excellent tool for remote employee monitoring, supervising freelancers, or simply tracking your working hours.
Being the best screen monitoring software, it allows users to monitor team activity, measure the performance of employees, and provide screenshots for a complete overview of what everyone worked on.
Major benefits:
Easy to set budgets for your projects
It simplifies productivity tracking
Track remote employees with GPS tracker
It simplifies shift management
Price:
Desk Free: $0 for one user only
Desk Starter: $7/user/month
Desk Pro: $10/user/month
Enterprise: Contact for pricing
9. Timely
Timely is an intuitive productivity tracking tool to create daily reports, export invoices, and provide accurate budgets. You can easily integrate Timely with Google Calendar and Slack for ease of communication.
Major benefits:
Automated time tracking
Easy to plan work schedules
Support third party integrations
Price:
Starter: $8/user/month
Premium: $14/user/month
Unlimited: $20/user/month
10. RemoteDesk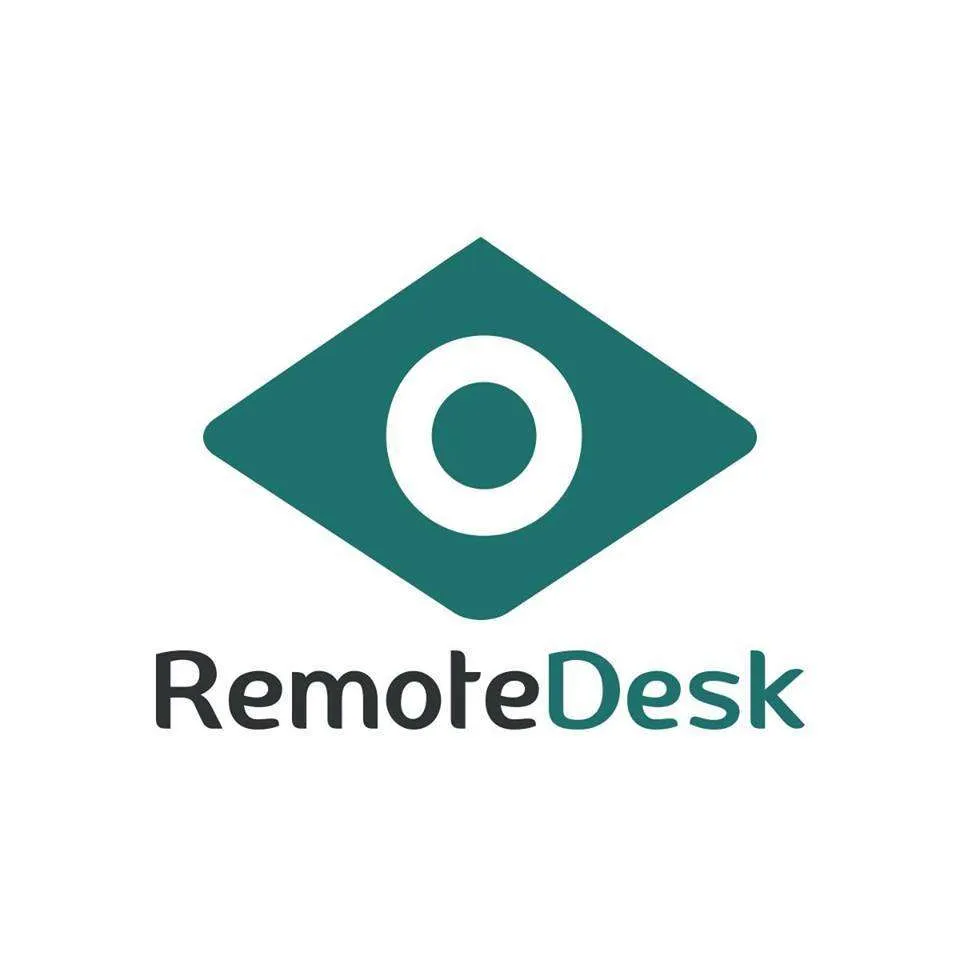 RemoteDesk is a fantastic productivity tracker for any company that needs an app to track the time of one or more staff.
It has several flexible administration panels, making it simple for business owners to manage the system usage from their mobile devices.
It also allows admins to create reports on productivity and labor hours.
Major benefits:
Identity verification of employees
Tracks links, applications, and browsers visited by employees
Get time tracker app for android and iOS
Monitor desktop activity through screen capture
Price:
Contact for the pricing details
11. WeWorked
WeWorked is a fantastic productivity tracking solution for freelancers, consultants, and distributed companies.
Being the best employee productivity tracking tool, It provides real-time feedback on performance and supports several distinct project types to track projects.
Major benefits:
Email reminders
Project templates
Get detailed reports
Calculate billable projects
Price:
3 users: $12.50/month
10 users: $25/month
25 users: $50/month
100 users: $83.33/month
12. Clicktime
Clicktime is a productivity tracking software that automatically captures the time users spend on different projects and tasks.
The software also records emails, phone calls, office application use, and file transfers.
Clicktime is a good software for those who want to track employees and their projects and companies as a whole.
Major benefits:
Real-time dashboards
Get a mobile app for easy tracking
70+ Pre-built reports
Email reminders
Price:
Starter: $9
Team: $12
Premier: $24
Enterprise: Call for pricing
13. Replicon
The Replicon productivity software is ideal for small and large businesses alike. It includes a time clock function with a mobile app that allows managers to keep track of their workers' hours while on the road.
Replicon comes with several features that may help you run your company more effectively.
Major benefits:
Track time and costs to bill clients accurately
Provides built-in compliance and adhere to key business policies
Record hours spent on any task without much effort
Easy to visualize critical metrics
14. Timecamp
Timecamp is the best productivity tracking software that allows you to track time spent on websites, applications, and documents.
It has an easy-to-use interface with all the settings readily available at your disposal, so you don't have to waste your precious time searching through menus or separate screens.
With Timecamp, you can assign different tags to your projects and then simply filter them in the dashboard.
Major benefits:
Easy and insightful reports
Easy to track the performance of the team
One-click timesheet approvals
Track project profitability
Price:
Free: $0
Basic: $5.25/user/month
Pro: $7.50/user/month
Enterprise: Contact for pricing
15. Time Doctor
TimeDoctor is an excellent productivity tracking software to manage your business. It has many features to keep track of people's work hours, tasks and productivity.
It is also great software for team management as it helps you stay aware of what everyone is doing at any point in time.
This way, you can immediately respond to the crisis, motivate employees or prevent unwanted behaviors or actions early on.
Major benefits:
Tracks breaks
It provides real-time data to improve productivity
Tracks activities with screenshots
It enables transparency in the team
Price:
Basic: $7/month, 1 user
Standard: $10/month, 1 user
Premium: $20/month, 1 user
16. Timesheets.com
Timesheets.com is a productivity management software that uses a simple web interface to keep track of time. Individuals and small companies who need a quick, accurate method to keep track of hours worked should use Timesheets.com as it's the ideal option for them.
Major benefits:
It offers robust reporting features
PTO and time off
Easy to track expenses for billing & reimbursement
HR suite to manage all employee documents in one place
Price:
Freelancer: $0/user
Standard: $4.50/user
Nonprofit: $3.60/user
17. Harvest
Harvest is a great productivity and time tracking tool for small company owners.
You can quickly track how much time your workers spend on the job, stay on budget with projects, and get reports.
As a desktop monitoring software, it can be readily modified to fit the needs of your business.
Major benefits:
Get insight for better performance
Mobile and desktop apps to keep tracking at fingertips
Automated reminders to track time consistently
Easy to integrate with other tools
Price:
Free trial: 30 days
Free: $0 forever, 1 seat and 2 Projects
Pro: $12/seat/month, unlimited seats and projects
18. Scoro
Scoro is productivity software primarily designed for larger professional companies, although small firms may use it. It's capable of tracking time, generating bills, creating invoices, and managing clients to improve the overall productivity of your business.
Major benefits:
Comprehensive-time management
An easy-to-use collaborative platform
Tracks projects, sales, and daily activities
Get a detailed view of completed tasks
Price:
Essential: $26/user/month, min. 5 users
Work Hub: $37/user/month, min. 5 users
Sales Hub:$37/user/month, min. 5 users
Ultimate: Contact for pricing
19. BeeBole
BeeBole is a mobile productivity software that allows your staff to keep track of their time efficiently. It helps improve productivity by reminding your team to complete tasks before deadlines, supports flexible working hours, and works well even when the internet connection is down.
It also has several management functions, including real-time notifications when people clock in or out of shifts and the ability to approve or decline vacation appeals swiftly.
Major benefits:
Automated timesheet reminders
Employee attendance and absence tracking
Multicurrency, multi-device, multilingual time tracking
Easy time tracking app
Price:
Free trial: 30 days
5.99€/person/month
20. Avaza
Avaza is a powerful and easy-to-use productivity tracking program. It includes features such as GPS, clock-in/out times, absentee management, and more.
Avaza works with a wide range of enterprises – small and large – in many sectors, including service suppliers.
Major benefits:
Online invoicing
Team chat allows easy team communication
Track time on projects for accurate billing
Expense management
Price:
Free: $0/mo
Startup: $9.95/mo
Basic:$19.95/mo
Business: $39.95/mo
21. Due
Due is a simple-to-use software that allows you to schedule due dates (and reminders) in your calendar. This program is beneficial for people who have difficulties with remembering what needs to be completed.
Due has customizable settings so users may pick when they want notifications on a specific item, with the option to snooze or delete them.
Major benefits:
Multiple countdown timers
Get multiple themes
Easy to manage reminders
Price:
Why do businesses use Productivity Apps?
Businesses use productivity apps to increase employee efficiency, save time, reduce mistakes, and keep employees productive.
The goal of a productivity app is to make it possible for an individual or group to do something in less time than they could if they did not have the app.
Final Thoughts
That is all there is to know about the most amazing and effective productivity apps on the market right now.
Remember that not every choice will fit totally under your criteria, so make sure you choose the best app while keeping an eye on the key points.
Compare the apps that appeal to you and choose the best one from them.
We have selected Workstatus, Timesheets.com, ProofHub, and Hubstaff as the best productivity management solution overall.
Well!! That's it from today.
Would you like to share your expertise and experience? or share your favorite productivity management software in the comments below.
Thanks for reading!!