Global mobile app revenues totaled $461.7 billion in 2019. This figure is predicted to more than double by 2023. The world of mobile apps is wide and diversified, with more expansion ahead. In 2019, there will be more than 200 billion mobile app downloads (estimated to reach 300 billion downloads by 2023).
With so much competition, choosing the right Mobile App Development Company California to invest in is critical to the initial launch and long-term success of your mobile app. You must choose a company that has the expertise, talent, and drive to take your app idea to the next level.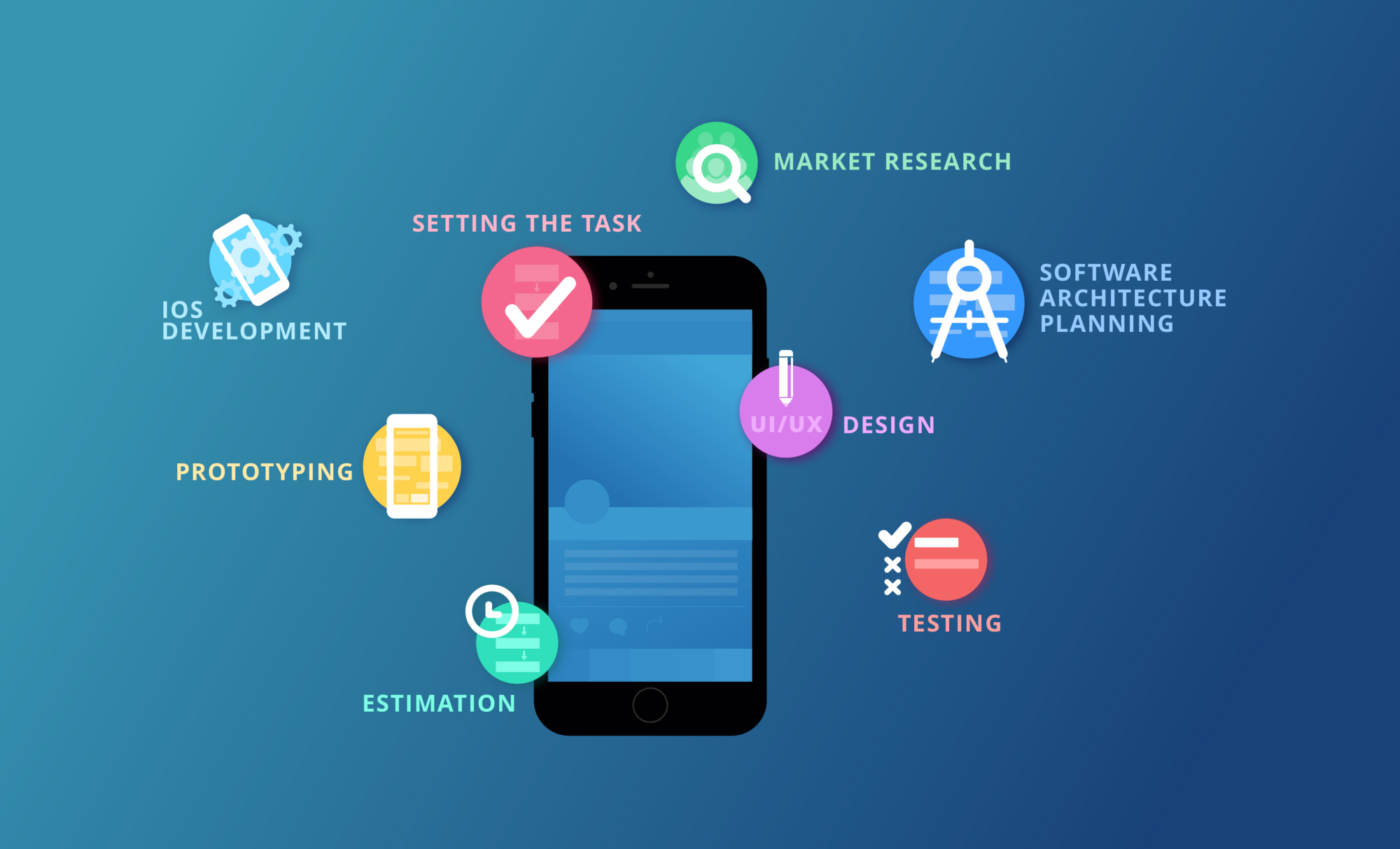 8 Tips for Choosing the Best Mobile App Development Company
1. Define Your Project Criteria
You want to find the "best" mobile app development business, but what does it mean in your case?
Do you require something quick and inexpensive? High-quality and bug-free? Is your software necessary to have strong security levels? Do you merely need a working MVP by a certain date? Is it supposed to be speedy but not very functional? Your responses to each of those questions produce a different effect.
To minimise future disappointments, properly outline your project goals before browsing for potential mobile app development alternatives.
2. Identify a Relevant Niche
To locate the finest app development company for your project, first decide which category it belongs to. Are you working on an eCommerce marketplace, eLearning, a subscription-based app, or a game?
Assume you're working on an app for a specific sector. In that instance, go for a company with a strong foundation in that field; for example, if you are constructing a storefront, look for an eCommerce company for the greatest results. It's the same in other industries: a new, highly sophisticated system with numerous integrations necessitates the services of an enterprise integration provider, and a gaming studio should create a game. It doesn't matter how many online or mobile apps a company has created if they don't operate in the industry you're in. Find a mobile app development business that specialises in your sector.
3. Examine Their Strategy
What is the candidate's first pitch? What is their plan? Do they intend to include every functionality from the beginning?
App development businesses who encourage you to build a feature-complete app from the start (with full upfront payment) are not interested in the growth of your company. A "take your money and create it" strategy eliminates the option to assess and iterate on your product concept while it is being built.
Asking their team questions like: Do you have any plans for post-launch support and/or maintenance of the app? is a fundamental criterion for judging whether or not a company cares about the success of your product. It is critical today to have your app constantly supported by the development team. If the developers are unable to commit to your programme right away, it is time to find someone who can.
Assume the development business provides you with a whole mobile app strategy, from concept to launch. In that scenario, chances are they've done it before, and they expect your project to be long-lasting and successful!
It's a good idea to find out who will be in charge of getting the app into application marketplaces. Is this a problem with your company? Will you be provided with papers and training? Will their employees be in control of the launch?
Avoid mobile app development firms who do not take post-launch support and maintenance into account; they are not looking out for your best interests.
4. Portfolio and Evaluations
To find the best app development firm, conduct extensive research on their prior projects and clients. If intelligent user experience design is a crucial component of your mobile app, for example, scouring companies' portfolios for examples of earlier UI/UX work will be quite valuable to you.
You should investigate the following aspects of a potential partner company:
How long has the company been in business? Are they well-known in their field?
How many projects has the organisation done successfully?
Are they more likely to embark on large or small projects?
Who have they previously served? Do they have the confidence of large organisations, or do they prefer to collaborate with startups?
Are they listed on credible review websites?
Do they have thorough client reviews that provide honest feedback?
5. Budget
In software development, the "value triangle" relates to price, quality, and time. In most cases, you can only choose two of the three possibilities. Some businesses have well-defined processes and stringent testing criteria; they can get started on your project quickly and offer a high-quality end product, but it will not be cheap. Other agencies may be less expensive, sacrificing quality for the sake of speed and affordability.
You must consider the following:
Is it more vital for you to get your app out there as quickly as possible, or is it more important that it is well received when it is released?
Are you simply attempting to create an MVP in order to test the concept of your idea, service, or product?
It is also advisable to obtain as many cost estimates for a project as possible. You may be able to locate an outlier (extremely cheap or extremely costly). Learn more about it to understand why it is unusual. Do not dismiss it. Talk to the provider about it; they may notice something that others do not.
6. Expectations and responsibilities
What are the intended team roles? What role do you want to play in the project? Is that in accordance with the contractor's expectations? Involving the client as Product Owner in the project allows the software development company to better understand the business needs/goals rather than just the technology requirements and budget.
Be wary of any development company that exhibits malevolent obedience (prolonging the problem as long as they are part of the solution). A good development company will research exactly what the client wants to achieve with the product and decide the most effective way to solve their client's challenges.
Look for an agency that has an opinion, is willing to investigate business demands, and is invested in the business's success.
7. Science and technology
Consideration of a company's technology may be useful for selection criteria. Inquire whether they specialise in a certain market. Are they more compatible with Android or iOS? Will they be able to swiftly modify their code base to either app market?
8. Evaluation and testing
Analysing a company's testing technique is crucial. Learn about the quality assurance system of your partner company. Do they employ physical devices? What about using virtual machines? How thorough is their cross-device testing?
Testing is critical for any mobile application, and having a thorough testing strategy demonstrates that the developers are concerned with providing the greatest product for your firm.
Winding Up
Choosing the finest mobile app development business might be tough; we propose that you compare multiple companies using the above factors before making your final decision.