The world market has sunk into desktops as the internet has paced up globalization. If you are an SMB and have not yet explored this digital market, you are missing a huge chance for business growth.
A website can work as a virtual showroom for your business. Though a lot of effort gets involved from building a general website to creating an interface that speaks for your business, stands for your brand, and sells your goods or services.
With the pointers from this article, you can begin building a website, yourself or with external help, and showcase the USP of your firm to clients. Read through to get insights into the crucial information which will help your SMB website stand out.
Why Do Businesses Need Websites?
Firstly, to perfectly understand the process, as a business you should know the role a website can play for you. Here are some research finding to assist you on this:
A good website positively affects revenue, that is a fact. The size of your business doesn't matter, a web page can speak for the brand and maintain customer relations. If already running a business, you might have faced the drawbacks of traditional marketing styles. Search engines are now a key information source for customers, turning old marketing tricks irrelevant.
Concept is Crucial
The concept will bring uniqueness to your website. It will also assist in the development of the user experience, which will help build your brand value. Giving your overall business a concept will give the website uniqueness and a competitive edge. So, formulate a concept that suits your business dealings, few points which will help you create a concept are:
Define your business and the scope of the website
What do you want to achieve through the website
How is your product/service different- USP
The value you wish to add to your customer's life
The customer service procedures you follow
How you want to establish your brand
Answering these questions can prepare the concept line, which can work as the foundation of your website. You will be required to convey the concept as it is to your developer so that he can aim for the user experience which is in your mind.
What Are The Key Inclusions of a Business Website?
Broadly, a website development process can be divided into three sections:
Technical

Domain

Hosting

Designing

Development

Transaction ability

Security

Creative

Conceptualization

UI-UX Designing

Content

Infographics & Images

Marketing

SEO

Advertising

Content Marketing
According to business needs the website's interface requirements may vary. Generally, an SMB website should contain the following:
Home page
Product / Services page
About Company page
Management Team
Contact section
Customer Support Section
Payment Gateway, if required
Terms of use
Privacy Policy
The Business Website Building Process
Whether you are building the website yourself or have outsourced the job to a web developer or an agency, the following process flow can help you achieve the goal.
Website Building Process Flow
Choose host service and style
Brainstorm a domain name and register it
Decide what CMS will suit you better
Choose your website's Template
Prepare content as per the template
Customize your website as per your concept
Set security precautions
Review, test & Launch
Let's discuss the process in detail so that you don't miss anything crucial.
Selecting Web-hosting
A lot of great hosting providers are available online. Their services range from shared hosting, and dedicated server hosting, to virtual private network hostings (VPNs).
You can check for reviews, services, and comparisons online. Based on the findings select a secure, scalable hosting provider. Your host must provide:
Round-the-clock technical support, phone or chat support
Easy to use interface
Server security
Register your domain
Get domain – easy, short, proper extension, no hyphens or numbers, address the broader audience for future growth, easy to remember, research domain name. Predominantly display a clear description of your business
Choose a Suitable CMS
Implement the best content management system which suits your trade. A CMS should have an interface that provides for easy updating of the web page. It should contain the required buttons which facilitate the digital marketing process. You can also take help from any professional cms development company for this task.
CMS

WordPress

Drupal

Joomla

Squarespace

Wix

Positives

Flexibility, plugin availability and easy to operate.

Flexible and secure.

SEO functions, security, and multilingual usage ability.

All-inclusive subscription packages. Good for less technical knowledge, easy-to-use.

User Friendly, Monthly subscription option, and drag-drop to build a website.

Negatives

Security

Fewer Plugins

Fewer Plugins

Less Extensible

Once chosen a template cannot be changed without rebuilding.
Choose Your Website's Template
Website owners can utilize the availability of multiple template-providing firms online. You have the option to choose a free template, buy a unique design or customize it as per your need, using any of these options.
Select an eCommerce platform
If your business involves selling goods or transacting with customers, an eCommerce platform will be required to be integrated into the website.
WooCommerce, Shopify, Shopify Plus, Business Squarespace, Wix, Godaddy, etc, are widely used eCommerce platforms. They come with pre-equipped functions suitable for different eCom needs. Once you are ready with the above steps it will be easy to sketch your eCom requirements and choose a relevant platform. Here is the complete guide to choosing the best eCommerce platform to grow your business.
Some of the great website builders are:
Wix – easy to use, good for small businesses
Squarespace – good for building a brand
GoDaddy – provides quick online establishment
Weebly – cost-effective platform
Zyro – has functions that include business basic needs
Duda – vastly used for web designing firms
Jimdo – ADI functionality
WordPress.com – flexible and easy to use
Site123 – good speed reliability
1&1 IONOS – cheap but simple
22% WordPress.com
19% Squarespace
19% GoDaddy
15% Other
11% BigCommerce
7% Wix
4% Weebly
4% Shopify
0% Hostgator
Tip to A Unique Website
Developing Web User Interface
As the online competition grew, businesses became aware of the influence of a great UI on a website's success. The conceptualization point discussed above was aimed at this part of the website development process.
The difference between launching a website for your business and creating a website for your customer's needs will answer you with a great user interface. Try to create an interesting, engaging and memorable user interface. This will not only provide you with an applauding uniqueness, but give you an edge over the competition.
You can get assistance from:
Researchers
Market experts
UI-UX experts
Consumer Discussions
Creative Writers
Yes, it involves brainstorming and hard work, but this will get great returns.
Prepare The Content
As per Google algorithms 'Content is King'. As a user, I too believe it. So, Don't hush up your website's content. The Concept, template, and user interface will help you create an outline for your content. Based on this, coin your content or get professional writers to draft it for your website.
Make sure to include some sections for updating content (this will later assist in digital marketing efforts) at regular intervals, this can be blogs or services, as it suits you.
The Security
Websites deal with lots of important data about an individual's privacy. Apart from this financial transactions also happen online. All these mark it as a target for spammers, hackers, and fraudsters. They tend to take advantage of non-anticipating users for dubious gains. Thus, website security is essential, and taking the following steps can assist you with it:
Two-factor authentication
Encryption
Website backup
Managed SSL certificates
Malware scanning
Firewall
The Testing Phase
Before launching the website you must examine its working efficiency through detailed testing. Make a checklist of subjects you need to test, like:
Navigation
Loading Time
Scalability
Usability
Technical Issues
Security
Content quality, coherence, plagiarism, and proofread analysis
Images and copyright issues
Logistics
Scaling user experience can help you gauge how prospective visitors will react to your website. To achieve this you can also talk to a few customers and request their feedback. Analyzing these reviews, you can make some crucial changes before launch, improving your web page.
Maintenance plan
A good website requires a proper maintenance plan. Renewals, updations, and technical glitches will not hinder the flow of your web traffic. Make a strategy for maintenance, analyze how frequently the website will require tech support, schedule, and apply this in operations.
Website Optimization
Getting your website recognition on search engines is crucial. Optimizing a website makes it searchable by utilizing keywords, a search console, and link building. Meta tags and meta descriptions should be used with respective keywords to get search engines to read your content.
Submit your website to search engines, and let their robots crawl and index your web pages. In the case of Google, create your analytics and search console account, this will assist you with measuring your webpage's performance. This can also analyze traffic to your website.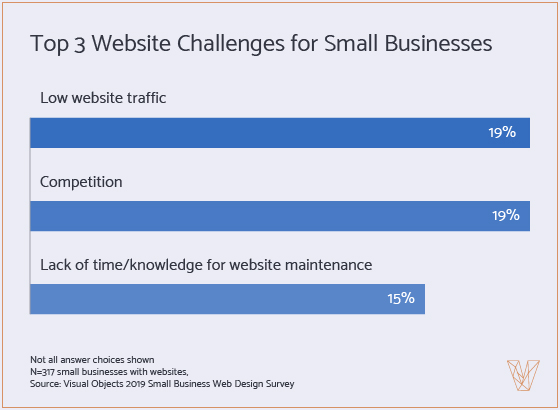 The Bonus Strategy
As you must have realized, building a business website requires hard work. You should not leave any stone unturned to market your website. Organic and paid marketing tricks can increase your required traffic and leads.
To generate a flow of organic traffic to your website – audit and implement SEO, regular blog postings, social media posts, and content updates . You can also engage relevant authentic links to improve the website's credibility.
Marketing your website through paid advertising is a sure way to generate relevant convertible traffic to the page.
Conclusion
Though getting your business a website is crucial in current times, standing out from the crowd is important too. As a business, you can engage freelancers, hire a developer or utilize an automated designing tool, getting uniqueness will require a personal touch. Try to put some intellect and connect the dots with a creatively coined business concept.
Outsourcing your business website development to an agency is a considerable option if the company has the skill and experience to give this personalized touch to your business website.